Brachymetopidae
The trilobites from this family present at Black Cat Mountain include two species of the genus

Cordania

, which are described, illustrated and contrasted below.

Superfamily Aulacopleuroidea
Family Brachymetopidae
Genus Cordania

Below is a comparison of the two species of this genus that have been found at Black Cat Mountain. On the left is

Cordania wessmani

, on the right is

Cordania falcata

.  Both species are about the same length, about 10-12 mm, but notice the clear distinction between the two species in the structure of the front margins. 

C. wessmani

has a much higher front margin than

falcata

. Photographs courtesy of Bill Rushlau.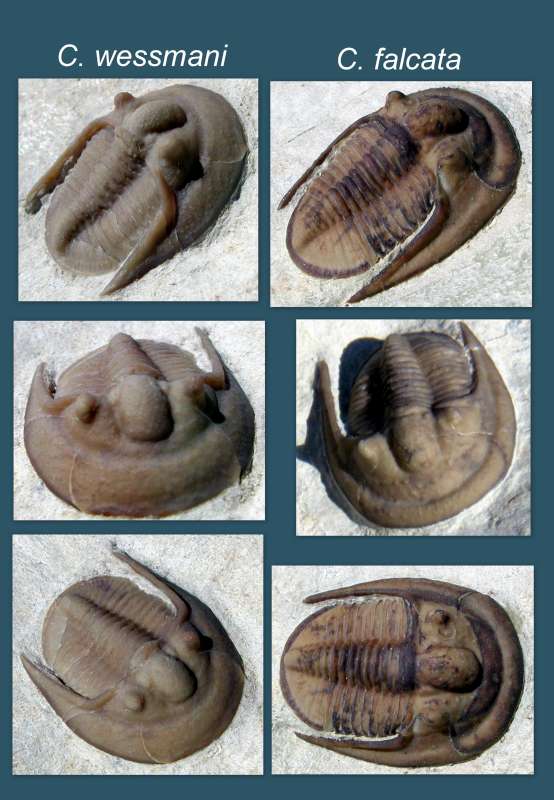 The photograph below shows the ventral surface of a specimen of a

Cordania

species.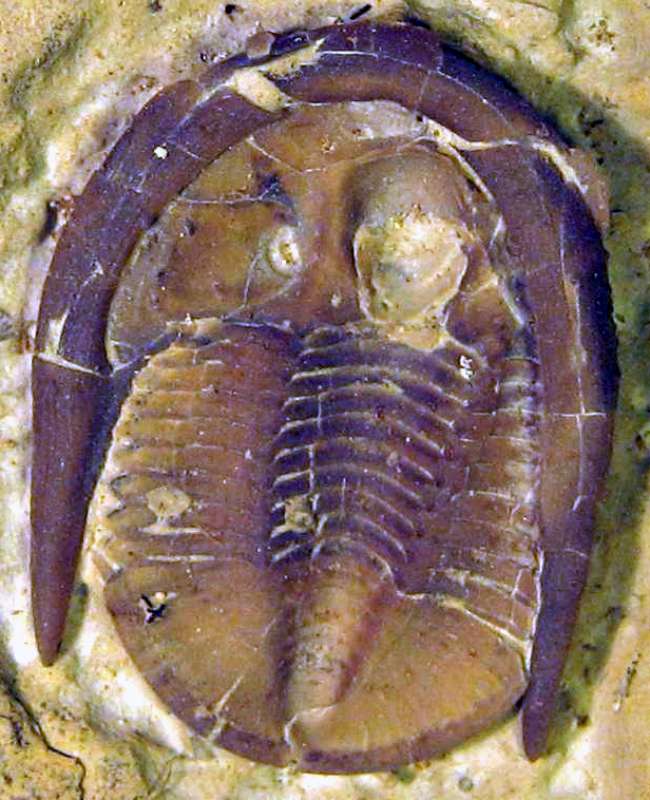 While the result is seldom esthetically desirable, photographing trilobites in direct sunlight has the potential to expose interesting features that are otherwise difficult to see. This was my thought in attempting the two photographs shown in the collage below of a slightly flexed

Cordania falcata

, excavated in 2008.
Whether my objective was met, the specimen
is

interesting in the unusual thoracic flexure, a characteristic seldom found in specimens of this species.