Preparator's Page
Preparators are professionals who excavate and prepare fossils for display and study.  The long and labor intensive process involved in this work is described in the final chapter of the book.  Paul Freitag has prepared a nice web page illustrating the preparation process. Just click on his name at the beginning of the last sentence.
Photographs can be very expressive summaries of a person's nature and character. I owe a lot to Steve Marley for knowing how to capture this unique view of Bob Carroll, chief excavator and preparator of the fossils from Black Cat Mountain. If you want to contact him, Bob can be found through his website: Black Cat Mountain Trilobites.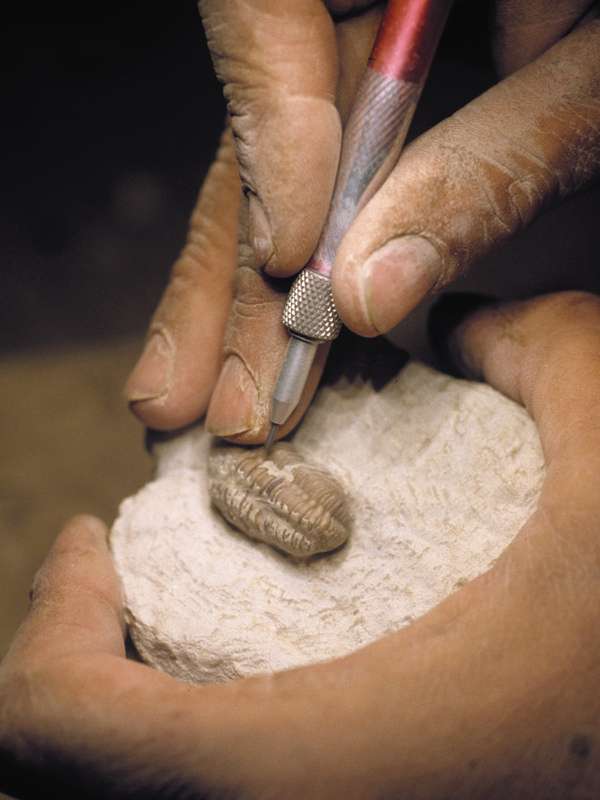 The photograph above shows a

Paciphacops

in the latter stages of preparation, when the last of the carbonate limestone matrix is being removed using the air abrasive technique.  All of this work is done while viewing the specimen through a stereo-microscope.  The last chapter of the book describes the process of finding trilobites, excavating and extracting them, and their final preparation for display, and includes references to similar work by other preparators.
Below are collections of "roughed out" material for 2009, prepared as of October 30.  These have been partially excavated and are awaiting final preparatory work with air abrasive under a microscope. The upper collage shows 

Paciphacops 

species, the lower one is a mixture of 

Kettneraspis

, 

Cordania 

and 

Viaphacops 

species.  Check back later for additional images of material in preparation, as these specimens and others are brought to final presentation form. (Photographs supplied by Bob Carroll)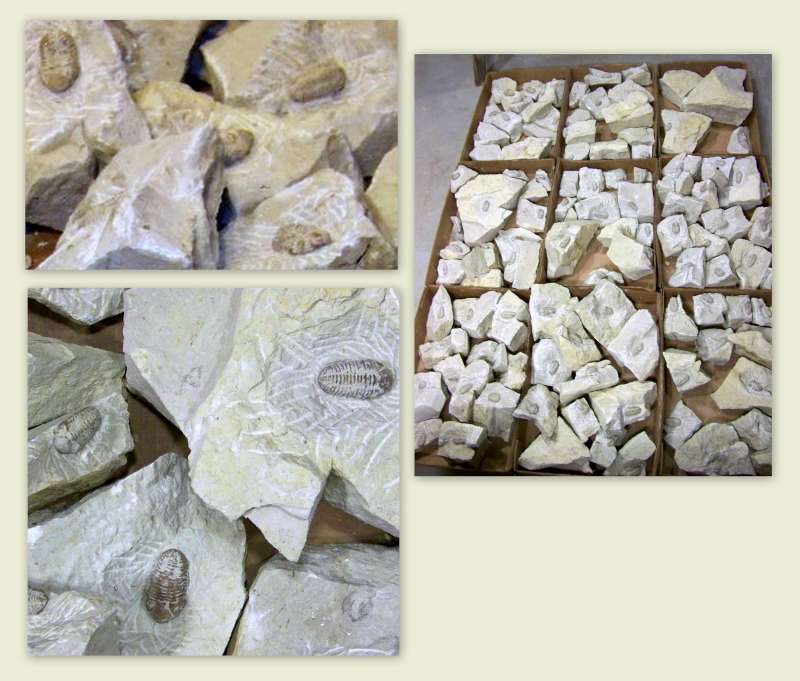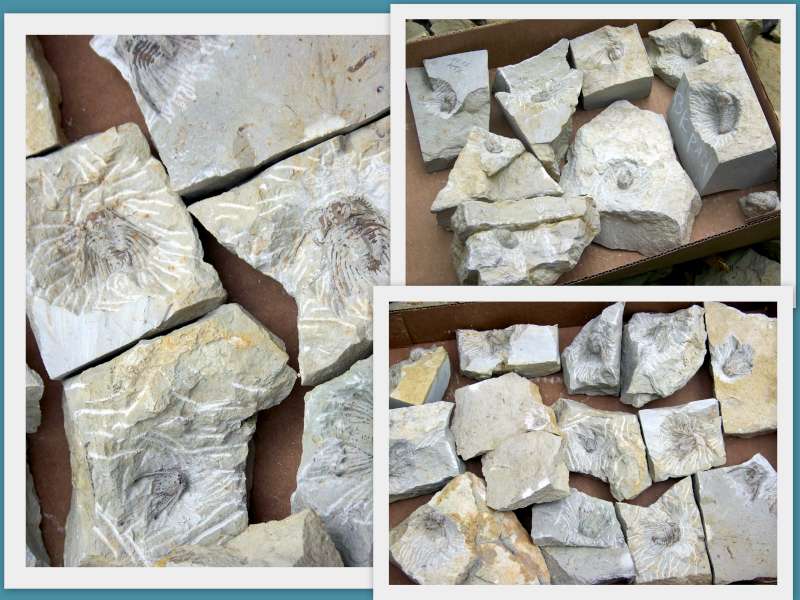 Over the 2009 year-end holidays I had a chance to visit Bob and photograph specimens he had prepared.  While doing this, I also captured the photographs of him in the collage below working on specimens of

Kettneraspis

in his new shop.